6 Best-Selling Heat Press Machines Recommended 2023
Jennifer Cai
Microtec Team
2023-03-23 11:36:45
Are you looking to invest in a heat press machine? Take a look at our pick of the best heat press machines from Microtec.
Thermal transfer machine classification:
Dimensions of heat press:
Large size: 32"x40"(80x100cm),

32"x43"(80x110cm)

,

40"x48"

(

100x120cm

),

48"x68"

(

120x170cm)

, 59"x98"(150x250cm),
Medium size: 15"x15"(38x38cm),

16"x20"

(

40x50cm)

,

16"x24"(40x60cm)

, 24"x32" (60x80cm),
Small size: 6"x

6

"

(

15x15cm

)

,

 9"x13" (23x33cm), 12"x15"(29x38cm),
Welcome to consult the size you want to customize. 
Sublimation Blanks that can be heat transferred:
Not all products can be printed with thermal transfer printing, which involves factors such as heat resistance and smoothness of the product. Due to the continuous advancement of technology, products that have been maturely developed using thermal transfer printing technology include: clothes, cloth bags, hats, pillows, mugs, tiles, watches, mouse pads, coasters, calendars, medals, pennants, etc. hundreds of products.
Take a look at our pick of the best heat press machines and see which one is the right choice for you:
①Pneumatic Heat Press: XSTM Automatic Sublimation Transfer Machine -Single Side Two Stations
The XSTM series Pneumatic heat press is an outstanding press machine for large-scale production. As the large heat press Microtec produced, the XSTM series owns 4 sizes: 80x100cm, 100x120cm, 120x170cm and 150x250cm. You can choose the size per your needs.
Microtec XSTM heat press features powerful air cylinders, an reciprocating dual tray system, and three operation models. For XSTM large format heat press, it is an idea to sublimation textile, cloth, flag, raincoat, umbrella, metal sheet etc large format material.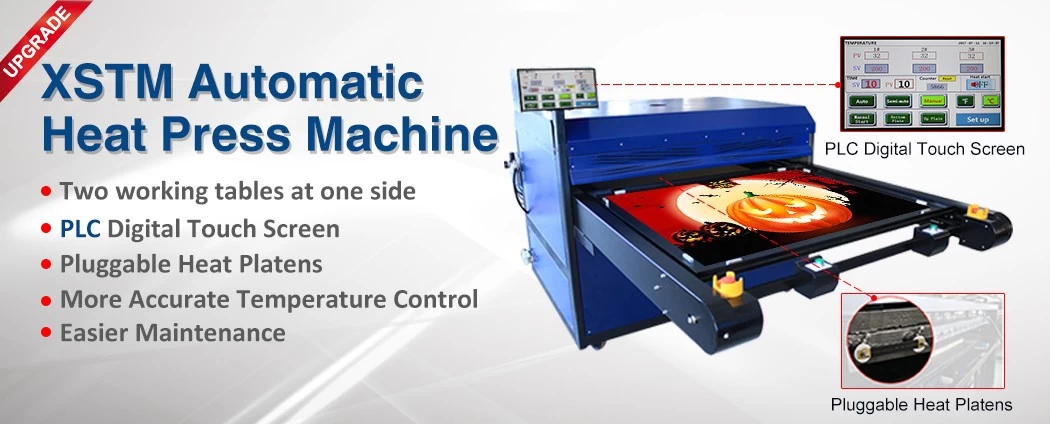 ②Rotary Transfer Machine: Calendar Roll to Roll Heat Press MTX-44
Microtec New Multifunctional Oil Heating MTX series Rotary Thermal Transfer Machine has been specifically designed to meet the increasing demand for cut piece digital printing. This is one roll to roll heat transfer printing machine that makes transferring any large job quick and easy.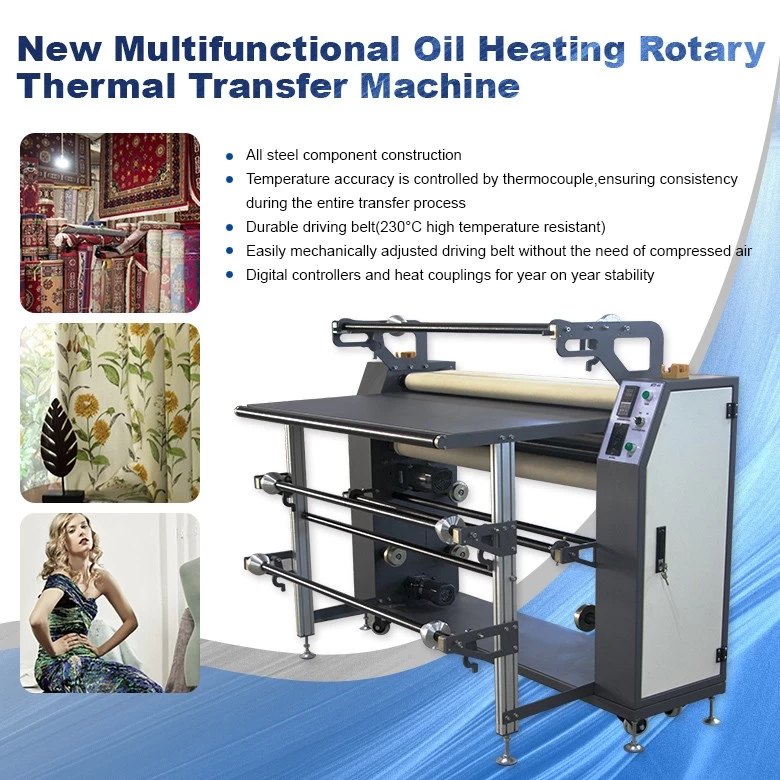 ③Lanyard Heat Press: Double Heat Platens Lanyard Heat Press Machine with Feeding Device
LZP-40-DH Double Heat Platens Lanyard Heat Press can also be used for 12/15/20/25/30/40/50mm width Lanyard/ribbon. Lanyard Printing has a big market in schools and companies, offices and external business events that will surely give you a large range of opportunities.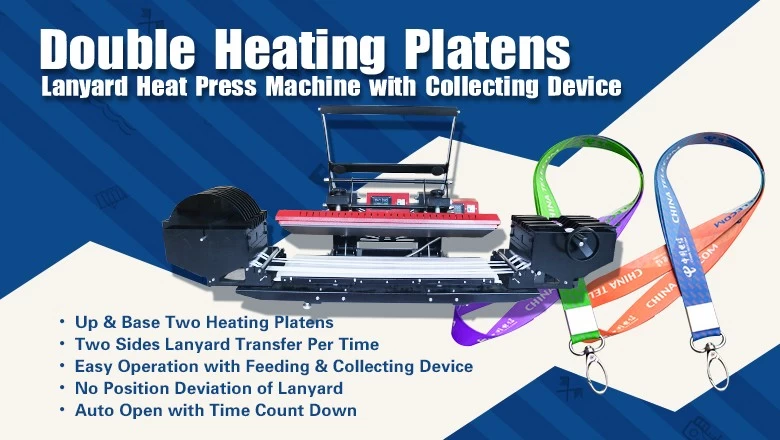 ④Auto Open Heat Press: UHP-MS Digital Heat Press
The fashionable High Pressure Heat Press with Slide-out Press Bed is an electro-magnetic operated automatic heat press machine. With the inclusion of the unique bottom slide out drawer, advanced digital controller, and wide open angle. It is perfect choice for any sublimable or transferable product. For example: T-shirts, frames, slippers and other flat products.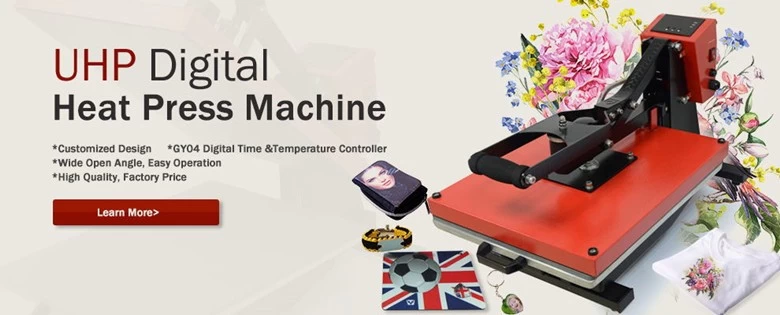 ⑤4-Station Full Automatic Heat Press Machine
This 4-Station Automatic Pneumatic Heat Press Machine is designed for quick, efficient and professional heat press. With fully automatic operation system, pneumatic drive technology, and multiple interchangeable working stations, this heat press machine makes it easy to take on any heat transfer project that make your work flow smoothly.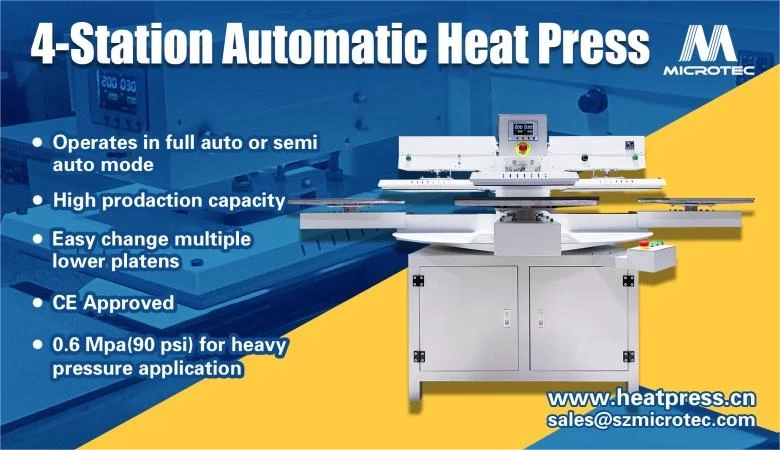 ⑥ Mug Heat Press: 2-in-1 Tumbler Mug Press Machine MP-160
Microtec 2-in-1 Tumbler Mug Press machine is a great tool for applying your digital images into coffee mugs, travel mugs, beer steins,and more. The most outstanding feature is that it can help to transfer big-size tumbler, such as 20oz tumbler and 30oz tumbler. This high-efficient 2-in-1 Tumbler press Machine  is designed for high volume work. Its two mug heaters are controlled by two controllers so you can transfer two cups with this mug press machine at the same time.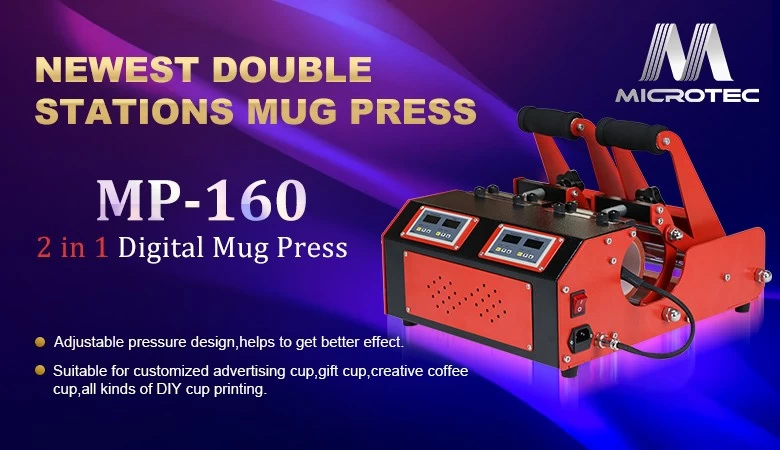 Sample & OEM Order is Welcomed!           Contact us Now!      sales@szmicrotec.com