How to Select a Good Heat Press for Beginners
Janice
Microtec Team
2023-03-27 18:26:17
Nowadays, people tend to pursue personalization and fashion and somebody are fond of DIY design. Heat press machines for customization are in large demand. But for the beginners, how to select a good heat press machine for sublimation?
Let's come with Microtec to learn how to choose a good heat press!
1. Safety
When selecting the heat press machine, the price and function will come to our mind first. But  safety can never be overlooked. We should make safety priority when buying heat press machines. You can choose a manufacturer with brand popularity, a good word of mouth and abundant experience in this industry. Microtec with over 20-year experience can become your reliable partner!
2. Heat Press Features
--Even Heat Distribution
Even heat distribution can achieve a good sublimation effect. Thus, heating platen is an critical part for heat press machines. Mictotec always adopts high-quality heating platen to ensure heating evenly and tests each machine before shipment.
--High Pressure
For the beginners, one set of machine can transfer various kinds of materials, which can save lots of costs. Microtec high-pressure heat press machines,such as UHP series, can do that, not only transferring soft materials (garments, puzzels, mouse pads, fabric products ...), but also hard materials (photo slates, MDF boards, tiles, glass frames, key rings...).
With the adjustment knob, you can easily adjust pressure according to the thickness of transferring material.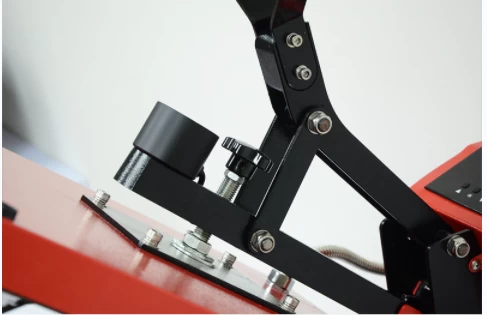 --Digital Display
Fully digital controls and display can make you more easily to set the temperature and degree and operate the machine.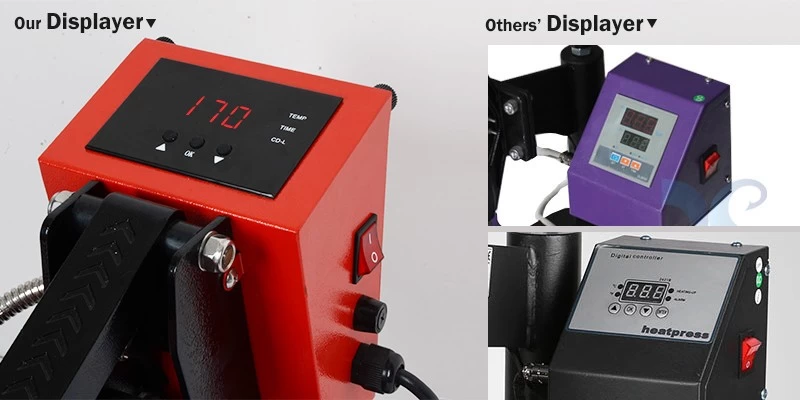 --Strong Structure
Strong and solid structure can make this machine more durable and guarantee heavy-duty and long-time use.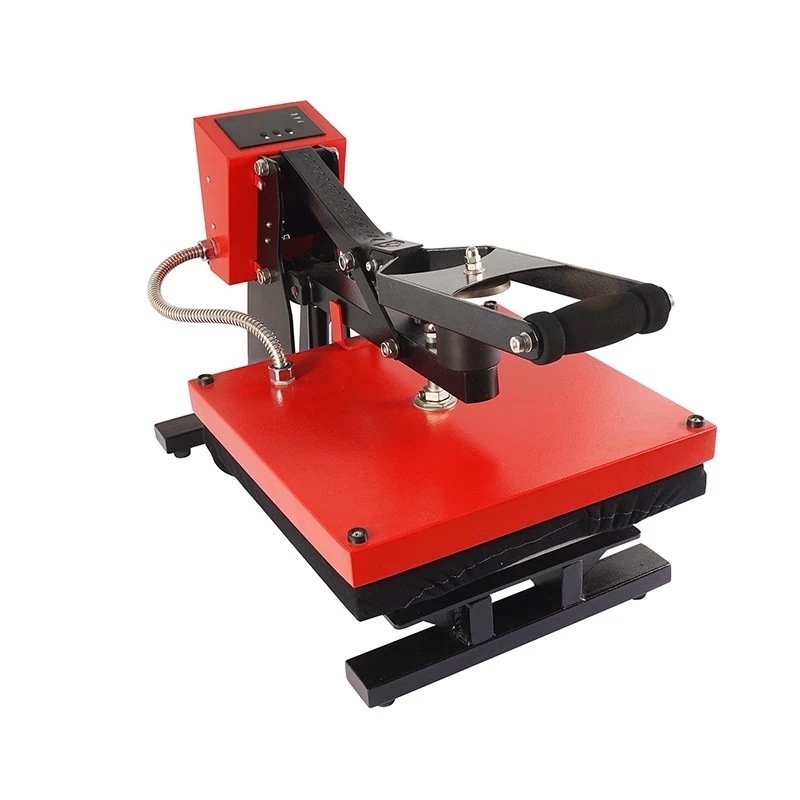 3. Heat Press Styles
Clamshell Heat Press (Automatic or Manual) 
Heat presses use a mechanism with top and bottom plates that resemble a clamshell. They are usually econimical, strudy and required less space. Both  automatic and manual machines are available in Microtec.
Microtec Manual High Pressure Heat Press Machine UHP
Microtec Auto Open Heat Press MAX-CLAM
Swing Away Heat Press  
For swing away heat press, the top plate can rotate 360 degrees and be moved completely out of the way, which is rather safer.
Microtec FSP Swing Away Heat Press with Pressure Sensor
Microtec Simple Swing Away Heat Press Machine SSH-1215
Draw-out Heat Press 
Draw-out heat presses have a movable bottom plate, which is easier for operatore to place sublimation materials.
Auto-Open Heat Press Machine with Slide-out Drawer SHP-LP2MS
Multi-purpose Heat Press with Exchangeable Heat Platens and Base Platens
Heat Press with exchangeable heat platens and base platens can meet your different needs of sublimation. It is an ideal machine for beginners. It can help to transfer T-shirts, mugs, plates, caps, pens, etc.