Let us uncover the calandra machine mystery.
Wendy
Microtec's machine
2023-04-03 19:05:15
Do you know what is heat press machine?
A heat press is a type of machine that utilizes heat in order to apply designs onto various substrates. It uses a combination of pressure from the heated upper platen onto the lower platen in order to achieve its results.
What are the applications of heat press machine?
 The majority of presses are used to apply heat transfers onto a range of garments and mugs, plates, jigsaw puzzles, caps, and other products etc.
Do you want to ask me If you need transfer sheet or curtain, What kind of machine should be used, right?
Don't worry, let me show you the Oil heat press machine. let's uncover the calandra machine mystery. 
This is capable of thermal transfer from roll to roll, roll to pieces and pieces to pieces and for any type of cotton, polyester or polyester mix, suitable for industrial batch productionbeing simple in opertion, it can be operated by as few as one or two people. now I'm going to focus description the 1.2m MTX-44. 
The 44" Calendar Roll to Roll Heat Press MTX-44 is a specialized printing equipment that uses heat and pressure to transfer designs from transfer paper to various materials such as fabrics, banners, and textiles.
The MTX-44 is a roll-to-roll system, which means that the material being printed is fed onto the machine from a roll and passed through the press using a conveyor belt system. The machine includes a heated drum with a diameter of 420mm, which is responsible for applying heat and pressure to the material. The heating element is adjustable, and the temperature can be set up to 220°C (428°F).
The MTX-44 also features a built-in cooling system to quickly cool the material after printing, preventing any damage to the design. The machine is designed to be easy to operate, with digital controls and an LCD display that allows the user to adjust the temperature, time, and pressure settings.
The MTX-44 is suitable for high-volume printing projects, as it has a maximum printing speed of up to 4 meters per minute. The machine can accommodate various material widths up to 44 inches, making it ideal for large-scale printing applications.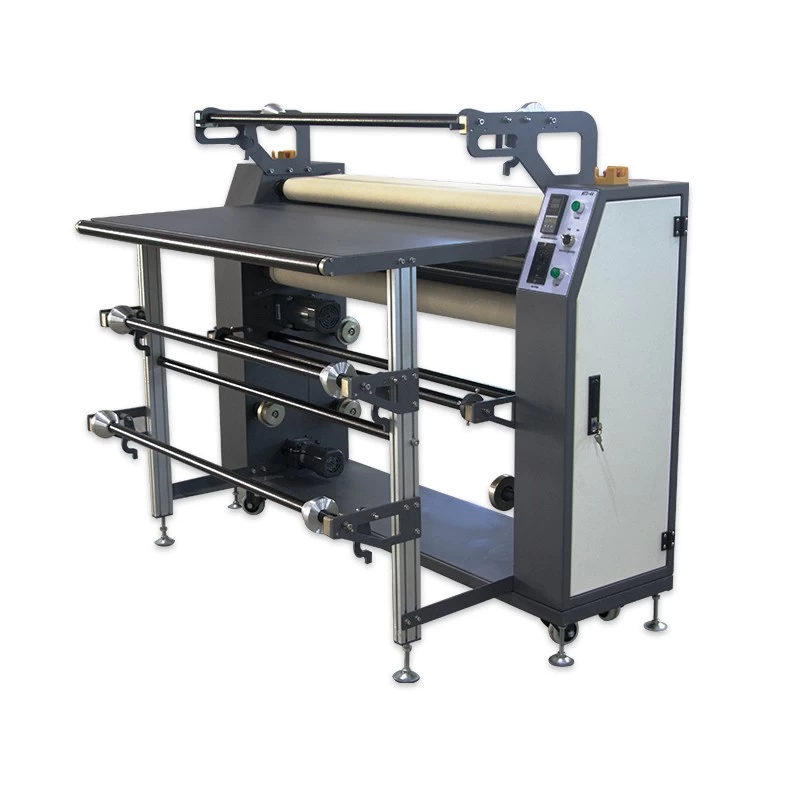 It has Perfect for sublimation transfer of large banners, flags, T-shirts, non-woven fabrics, apparel fabrics, towels, blankets, mousepads, and other products in the piece, especially the continuous transfer of the clothes.
But need to note, it need good ventilation require as this press generates a lot of heat.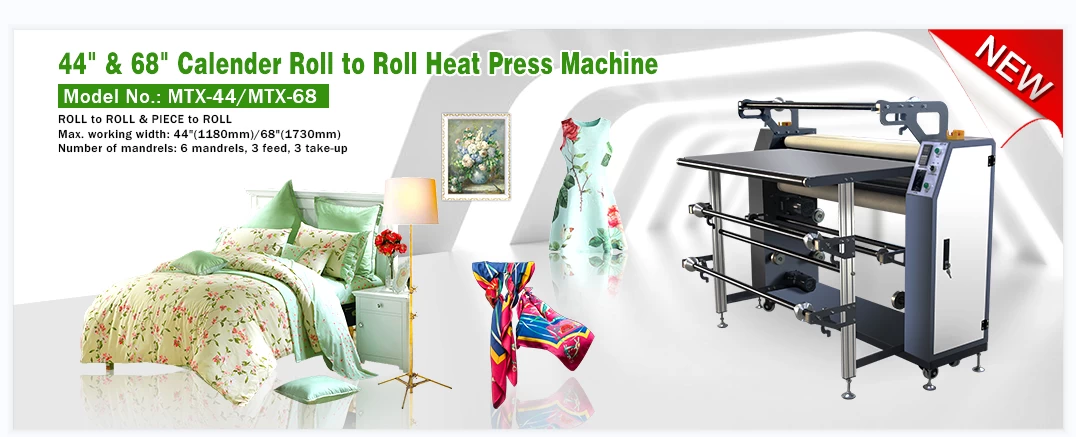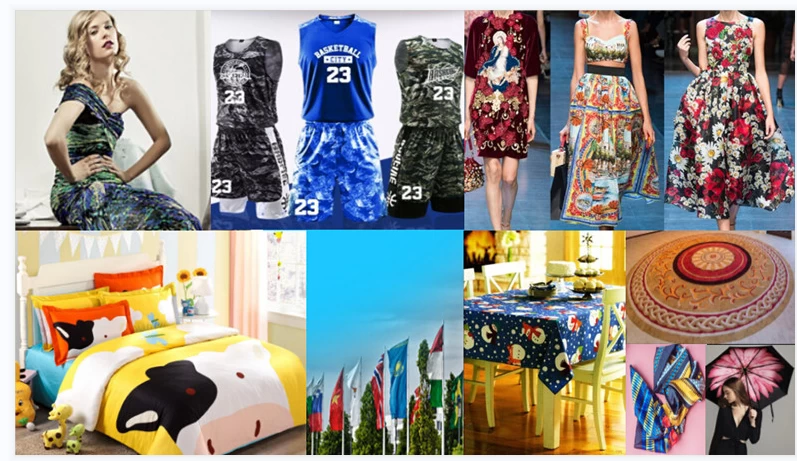 Let's go, following me to understand the main structure of this machine.please find below picture,It is mainly made up of these parts:
Six Mandrels

Forward&reverse button

Integrated sports tables

Spring loaded take-up

Take-up mandresls speed

Belt Speed

Tenslon handle

Adjusting Rod

Automatic cool down.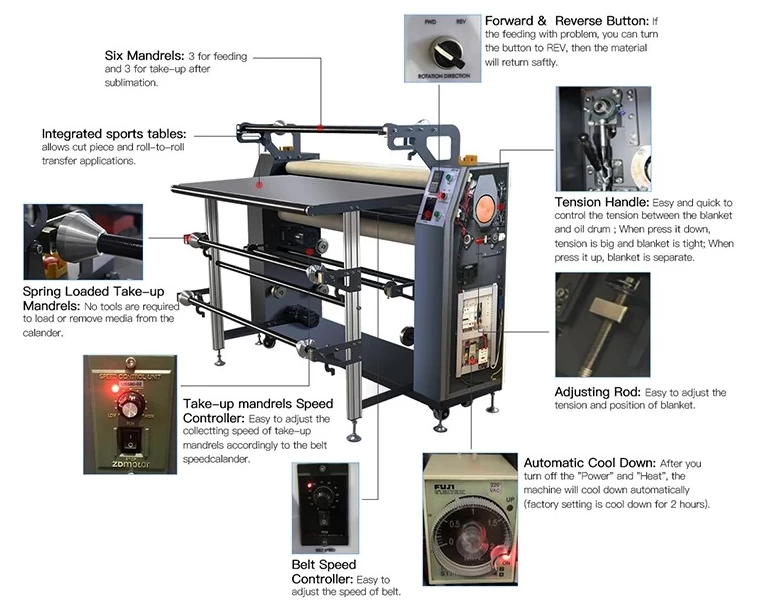 Overall, the 44" Calendar Roll to Roll Heat Press MTX-44 is a reliable and efficient machine that can produce high-quality prints on a variety of materials, making it an excellent choice for businesses and printing professionals who require high-volume printing capabilities.