Microtec New 2 in 1 Digital Mug Heat Press Machine
Candice
Microtec team
2022-11-15 15:34:38
2 in 1 design with double stations mug heat press make it possible to press 2 cups at once. Smooth operation is backed by the two individually programmed heat elements so that you can heat two objects with different settings at the same time. 
The heat elements for this easy-to-use heat press are with complete wrap-around and top-to-bottom coverage, and are compatible with 6 to 9 oz & 11oz mugs. With this kind of variety, it's possible for you to do heat transfers onto almost any mug size or style easily. This upgraded heat press for cups also comes with a digital LCD display panel that makes it possible to easily control the temperature and time. You can decide how long and how hot your mug will be pressed for, depending on the heat transfer method you use, with such digital controller function. Along with the digital panel on this newly arrived mug press machine, an alarm can alert you once the heat transfer cycle is done. That means you do not need to continually watch the mug press and can compete other tasks at the same time.
Enjoy the high efficiency of printing two cups simultaneously, labor-saving & fast.
Mug Press Gallery: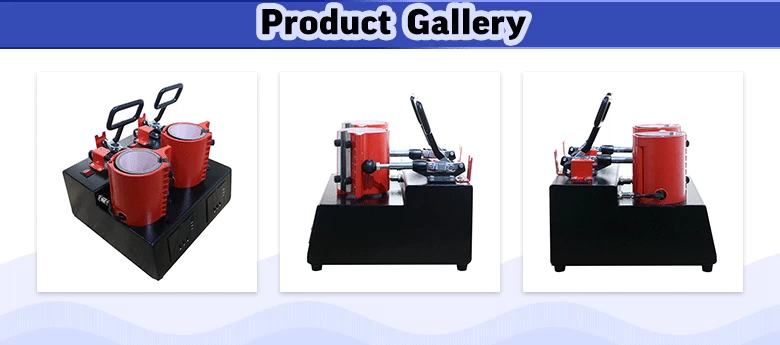 Mug Press Features: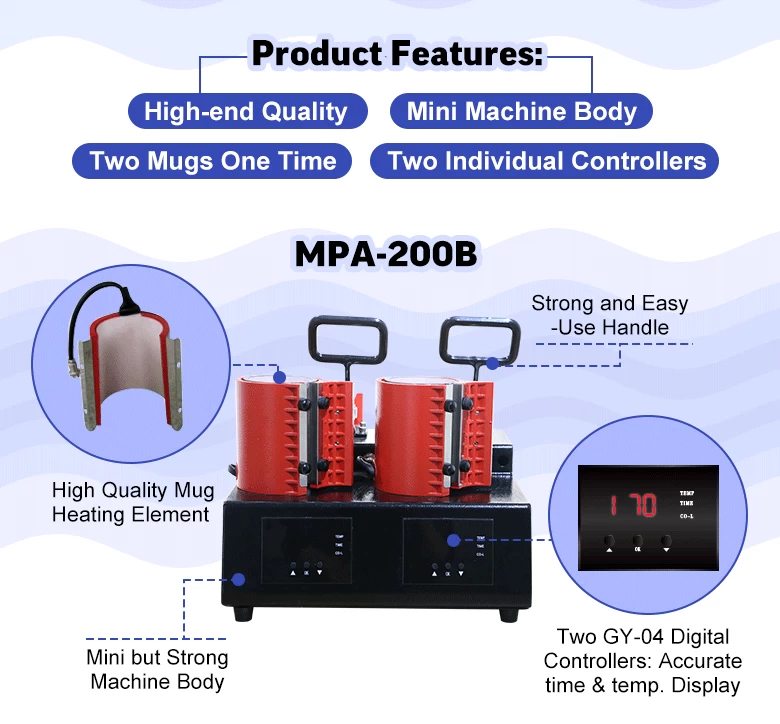 Mug Press Application: