Heavy-duty Swing Away Heat Press with Pressure Indicator
Fannie
Microtec team
2022-11-15 11:59:32
Swing Away heat presses offer the benefit of safer operation and more even pressure than a traditional clamshell. Microtec new FSP-15/20 Swing Away heat presses are highly durable, space-efficient, and the swing away configuration produces more even pressure which is ideal for laser transfer, hard surface sublimation, and for applying HTV to thick garments.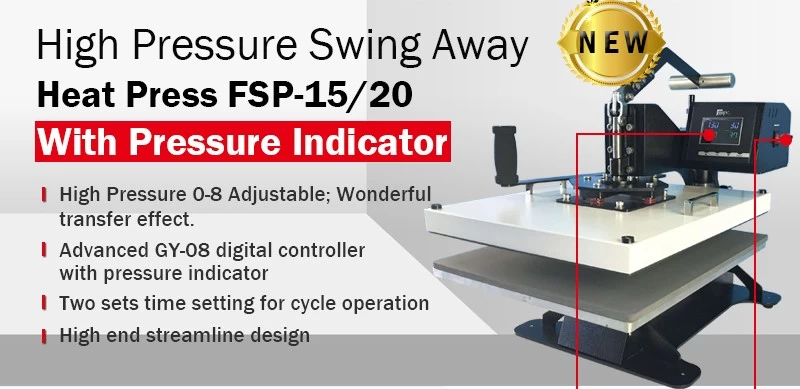 FSP-15/20 Features:
*High end streamline design, operating space is bigger and safer, pressure even and high.
*High Pressure 0-8 Adjustable; Wonderful transfer effect, suitable for heat transfer paper and vinyl.
*PRESSURE ADJUSTABLE - In order to adapt to different types of clothes and achieve better pressing effect, this heat press machine equipped with a pressure regulator, you can adjust the pressure according to the thickness of the material. So the heat can be evenly distributed on the heating items.
*Advanced GY-08 digital controller with pressure indicator. Preset the desired accurate temperature and time on the LED panel. Microtec heat press machine adopts microprocessor program and parameter memory which make the control more accurate. It automatically stops heating when the preset time is up.
*Two sets time setting for cycle operation, time-saving.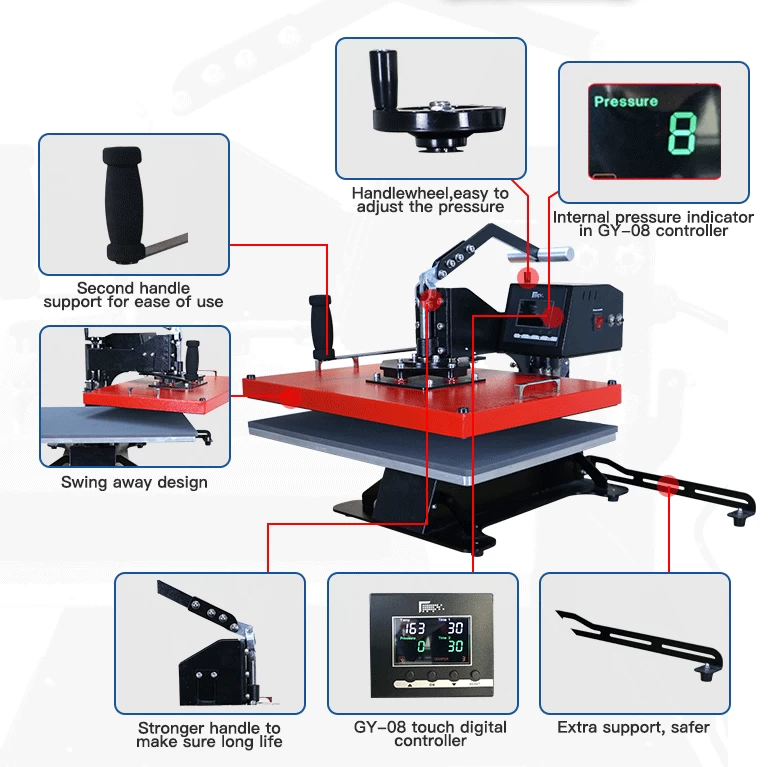 FSP-15/20 Gallery: