Browse Categories
Contact Us

Microtec Factory Address: GuoYang Factory, #83 Hengdong Road, Dongkeng Town, Dongguan City, 523448, China Contact Now
Latest News

Microtec is a trusted partner for customization and highlights the potential for branding and tailored solutions in heat press equipment. It aims to draw in customers who are seeking a reliable supplier for their heat press needs.

Microtec's OEM and ODM capabilities are a testament to the company's expertise and versatility in the heat press industry. With over 23 years of experience and a strong focus on research, development, and innovation, Microtec has become a trusted partner for businesses looking to customize and brand heat press machines to their specifications.

The 5-in-1 mug press machine, featuring 5 independent digital temperature controls. This innovation allows users to simultaneously press five different mugs with precision and ease, making it a game-changer in the world of heat press printing. This mug press offers a range of selling points and advantages that make it a versatile and efficient solution for mug printing.

Continuous Heat Transfer Machine - a cutting-edge device designed to revolutionize the heat transfer process for DTF (Direct-to-Fabric) and HTV (Heat Transfer Vinyl) products, enabling seamless printing on T-shirts and other garments. Building upon the foundation of the continuous fusing machine, this improved version offers enhanced productivity and efficiency, making it an indispensable tool for businesses in the textile printing industry.

Revolutionary Heat Press Innovation: Introducing the TC Auto Open Heat Press with Detachable Control Box

A4 small size compact and powerful heat transfer machine, which is ideal for start-ups and those new to sublimation, Microtec A4 Heat press machine is perfect for sublimation garments and other products requiring a flat heat press. With a spacious working area of 23cm x 33cm, it offers ample space for your creative projects.

Designed for Microtec SHP series heat press machines, HPS-07 heat press stand allows operators to easily hold the shirt over the lower platen and achieve quick and easy T-shirts or hoddies layout and removal, especially for garments with zippers, pockets, and seams on the underside of the lower platen.

Elevate your pet bowl customization game with Microtec Pet Bowl Heat Press Machine and give your furry companions or customers a delightful and personalized feeding experience. From pet businesses looking to offer unique products to pet owners who want to add a personal touch to their furry friend's belongings, this heat press machine is the ultimate solution. Get yours today and unleash your creativity in decorating pet bowls like never before!

Microtec is a renowned innovator and manufacturer of cutting-edge heat press machines, catering to a diverse range of industries and businesses worldwide. With a commitment to excellence, innovation, and customer satisfaction, we strive to deliver the highest quality products that meet the evolving needs of our valued customers.

It is 2-in-1 printing, it can be Automatically printing and film pressing on one machine at the same time.No need laminators, combine printing and automatic laminating together on one machine, which realizes the liberation of hands, improving work efficiency. It's support common color printing and golden foil UV DTF printing

Model-A Series automatic heat press machine, a clamshell heat press, adopts the most advanced electric control system to achieve the full automatic operation - opening and shutting down automatically. It is the optimal option for household use or commercial use, such as small businesses, beginners, start-ups etc.

Everyone is talking about sublimation and all the things you need for it these days, including the equipment! But just what IS a DTF printer machine and how to choose your favorite machine to help you start your printing business? This article will help you to have a deeper understanding.

Are you looking for one hat press that is perfect for various sizes and kinds of caps printing with only one heat platen? Microtec MAX-CAP2 cap press with top and bottom Heat platen is designed especially to meet your request. This hap press with dual heat platen is excellent for scorch free & crease free hat printing. This heat press model will surely help you to increase business sales. ► Scorch free ► Crease free ► Ideal for printing of various sizes and types of caps ► The upper and bottom is controller independently for accurate printing application ► Dual silicon mats are included for thick item printing

We covers a wide variety of products such as inks compatible to inkjet printers, wide-format printers, and digital textile printing machines. We have state of art technologies, highly efficient manufacturing plants, stringent managing process and provide excellent customer service in digital ink solutions for decades.

Multicolor 300mm A3 DTF Printing System With Double XP600 Print Head, Microtec DTF printer can produce high-quality prints with a range of colors, gradients, and photographic images. It can be used to print designs on a wide range of materials, including textiles such as t-shirts, hoodies, and bags, jeans, hat etc.

Direct to Film, Roll to Roll, Digital UV DTF Printer

The DTF printing is as straightforward as its name implies - print onto a film and then transfer directly onto fabric. Its greatest advantage lies in the freedom to choose from a wide range of fabrics, including polyester, cotton, silk, and synthetic fibers such as rayon and terry cot. This versatility makes DTF printing a popular choice for a large number of people who seek to achieve high-quality prints on their desired materials.

The calandra heat transfer printing machine that makes transferring any large job quick and easy. It is an inexpensive, easy to manage solution for all your dye sublimation paper transfer applications. This rotary heat transfer machine can be used for transferring on continuous or roll materials.
Follow us
Subscribe

Get email updates on new products
Auto Open T Shirt Heat Press with Silde-out Press Bed- SHP-15/20/24LP4MS
Model No.: SHP-15LP4MS/ SHP-20LP4MS/ SHP-24LP4MS
Machine Type.: Auto Release, Clamshell
Platen Size: 15"*15"/ 16"*20"/ 16"*24"(38*38cm/ 40*50cm/ 40*60cm)
Voltage: 120V/ 220V
Power: 1750W/ 1800W
Time Range: 0-480 Sec.
Maximum Temp.: 225 C
Temperature Accuracy: ±0.5%
Packing Size: 77*48*57cm/ 77*61*60cm/ 77*71*60cm/78*48*58cm
Gross Weight: 24.97kg/ 33.43kg/ 38.24kg/ 29.38kg

The SHP-15/20/24LP4MS High Quality Auto Opening Heat Press is ideal for T-shirt transfer business.  

The GY-05N digital controller allows for simple operation and setup of the auto release heat press. The LED display can also be visible in dark working place. During operation for the economy manual T-shirt heat press machine, an emergency switch can prevent against accidents and mistakes perfectly.       

With an ergonomic handle, this auto open clamshell sublimation printing machine can ensure low pressure release and makes opening and closing the heat press effortless. An a on the top platen keeps the top of the automatic heat press cool and prevents a safety hazard in your workspace.  We've used the upgraded heating plate and element in this high-quality press to prevent un-even heat points or any failures.

With just one such popular heat press machine, you are able to make heat transfer for a large variety of items. All the features above makes this clamshell press model very popular all over the world.    

Ergonomic Handle:

The ergonomic handle makes this high-quality heat press easy for anyone to make the operation.

  

             

GY-05N Digital Controller:

The GY-05N digital controller provides full digital controls and display, and allows simple operation and setup for the large format sublimation printing machine.

Slide-out Press Bed:

You can easily slide out the press bed with the handle, which makes it  easier and more convenient for operation

Strong structure:

With strong structure, the economy small size heat press machine is with very stable quality and longer life time.

 Model No.

 SHP-15LP4MS/ SHP-20LP4MS/ SHP-24LP4MS

 

Heat Platen

 15"*15"/ 16"*20"/ 16"*24"(38*38cm/ 40*50cm/ 40*60cm)

 

Maximum Temp.

 225C

 Temperature Accuracy

 ±0.5%

 Time Range

 0-480 Seconds

 Power

 1750W/ 1800W

 

Voltage

 120V/ 220V

 

Gross Weight

 24.97kg/ 33.43kg/ 38.24kg/ 29.38kg

 Carton Size

 77*48*57cm/ 77*61*60cm/ 77*71*60cm/78*48*58cm
Note:  Available in Red, Black Color; 
           Custom sized table castings available for specific layout requirements.

Each Signle Copper sheathed heating rod is tested before it is cast in an aluminum alloy or Mica Sheet. These heating rods are comparable to those found in industrial ovens that heat up quickly, work efficiently and last many years. With our industrial quality heat castings, you can get five years worry free warranty.

All Microtec heat presses are strictly tested under the following procedures before shipping out.
1) Turn on the machine, let it heating up to 200 degree Celsius.
2) Keep the temperature stay at 200 degree Celsius for at least 20 minutes.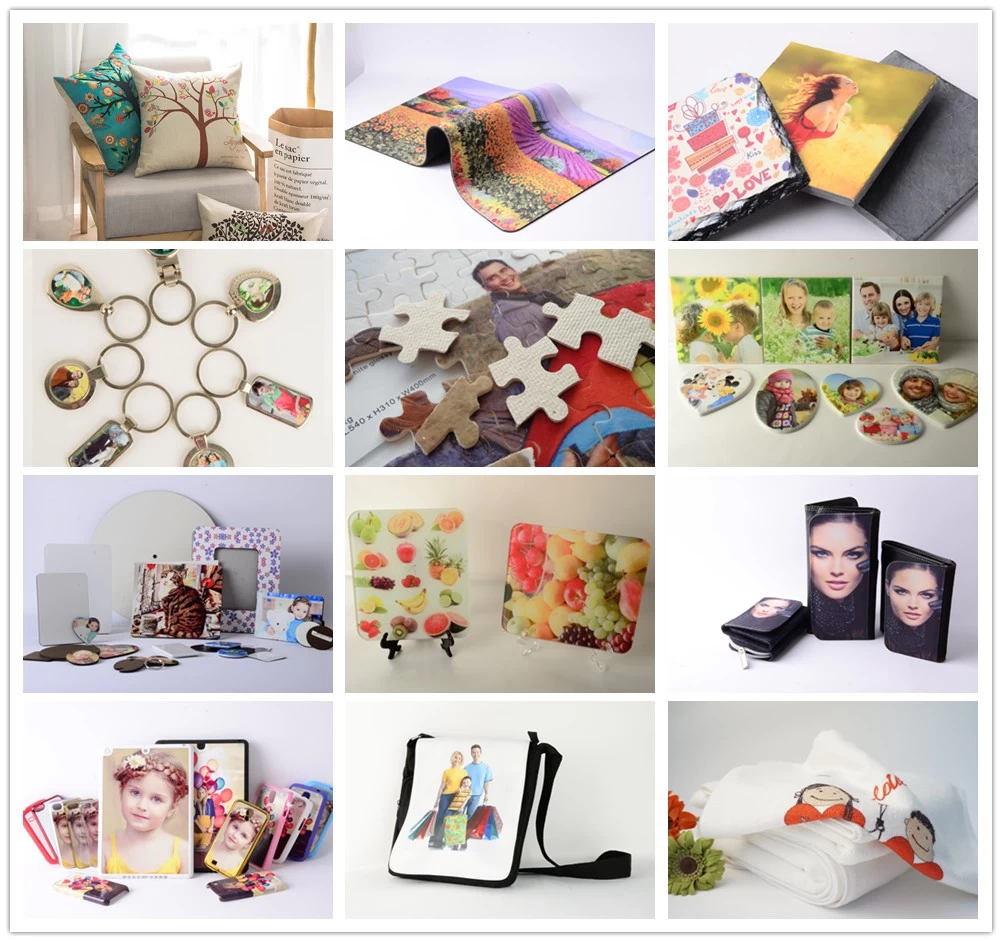 Microtec's main objective is to support all our customers, who can manage their heat transfer activities without interruption. So Microtec offers FREE SPARE PARTS with a quantitative order and the following guarantee:
* Free lifetime technical support on all heat press machines.
* Two-year warranty
* Five-year warranty on fusions and welds.
* Five-year warranty on the heating plate.
* Six-monthly warranty on the heaters of cups, plates and caps.



Microtec Technology Co., Ltd.
Tel:+ 86-13924604227
Wechat:+ 86-13924604227
Contact Person:Sophia
PDF Show:PDF
Other Products