Single Side Two Station Large Format Automatic Heat Press Machine
Dino
Microtec team
2023-03-08 12:42:49
Are you looking for Large Format heat press for your business?
XSTM-40/48/68/98P is a good choice.
XSTM heat press transfer with the size of 80x100cm, 100X120cm, 120x170cm,150X250cm. It is worth mentioning that it is Single Side with Two Stations transfer machine. Greatly improved transfer efficiency.
The XSTM is an ideal choice for anyone interested in transfer high quality images onto a variety of media,any size!deal for printing on Curtains,Aluminium sheets, spparel and harder to print sizes.


Four key advantages of choosing XSTM Heat Press
1.PLC Digital Controller
XSTM use PLC digital controller with 3 operating modes: Auto, Semi-auto and Manual. Touch screen for all operations. PLC digital controller has a built-in Calibration functions,which allows you to make Calibration with just a few taps for more accurate results.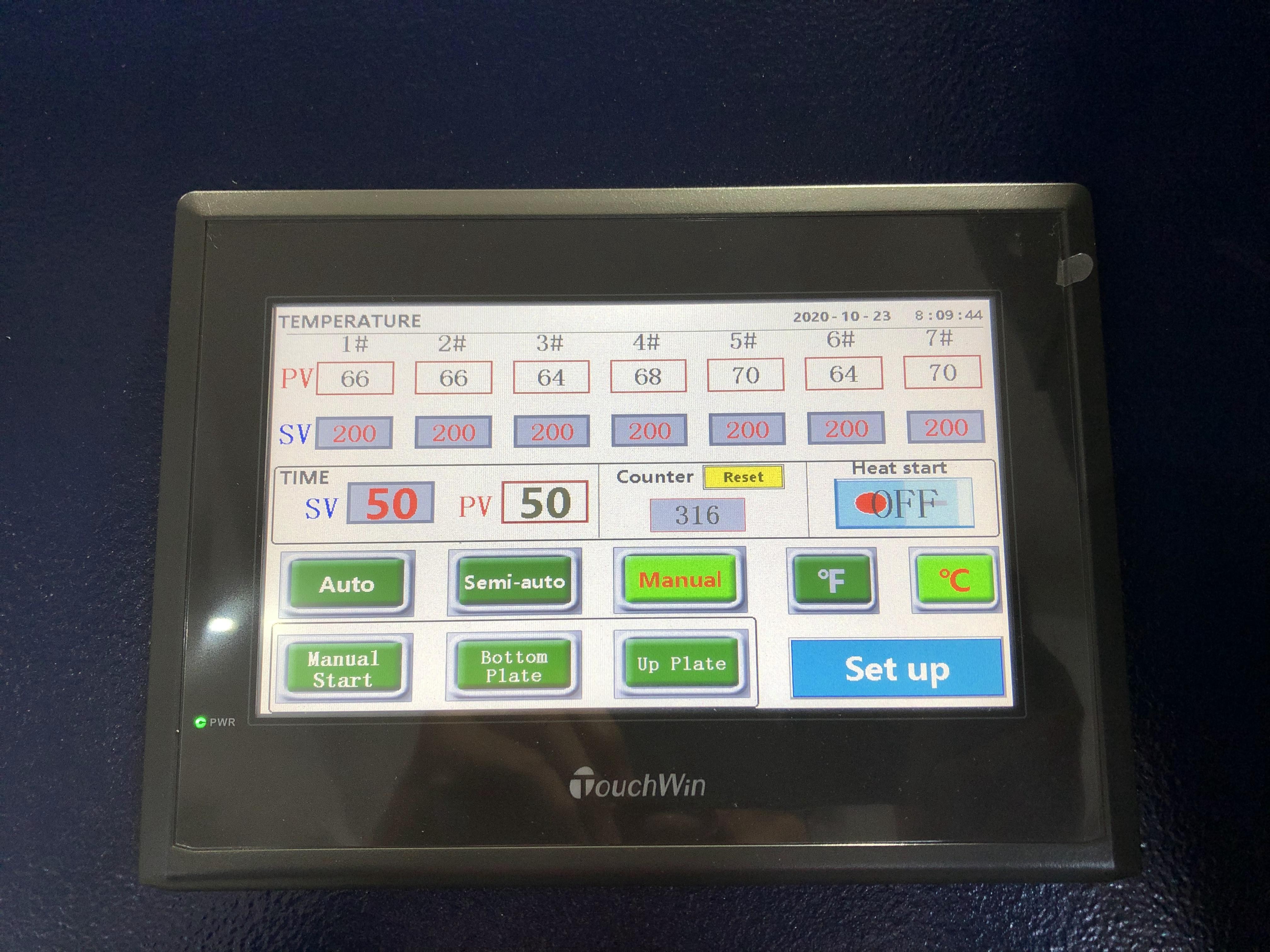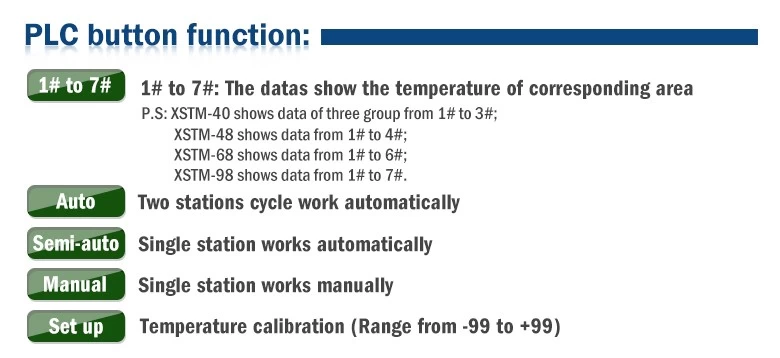 2. Electrical box
You can see our wiring is very neatly arranged and the components of XSTM press machine's electrical box are individually replaceable. We provide the spare parts, technical support and lifetime after-sale service for our heat presses.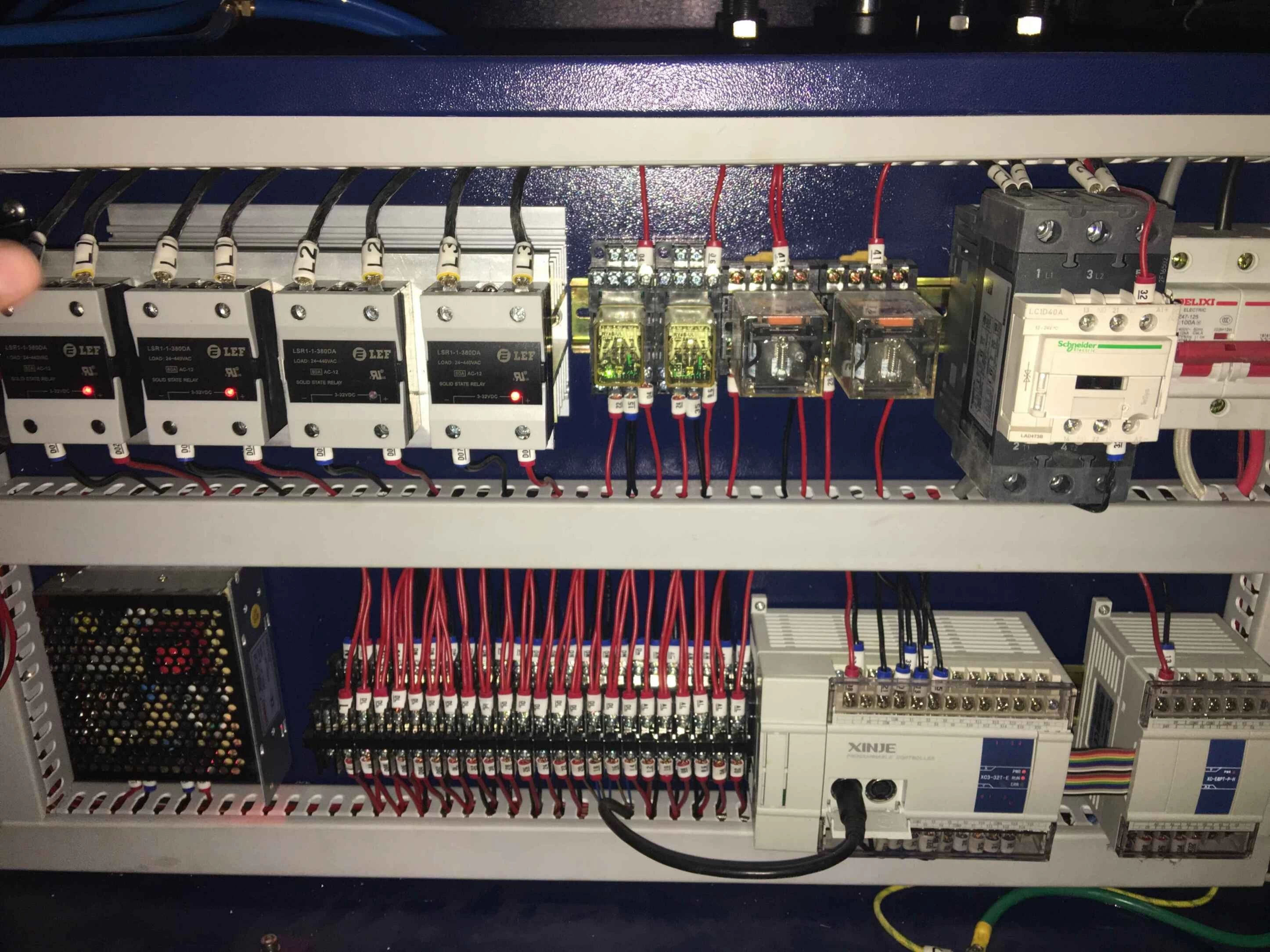 3. Even Heat Distribution
In the inside of XSTM heating plates, the wires and connectors is very clear, high temperature resistant and durable.
XSTM uses the pluggable heat platens, it can precisely control the temperature and easy to replace. Every 3 heat tubes control 1 heat zone, and with a thermocouple to detect the temperature. It can provide even heat distribution across the platen for high quality images no matter which substrate you're transferring onto.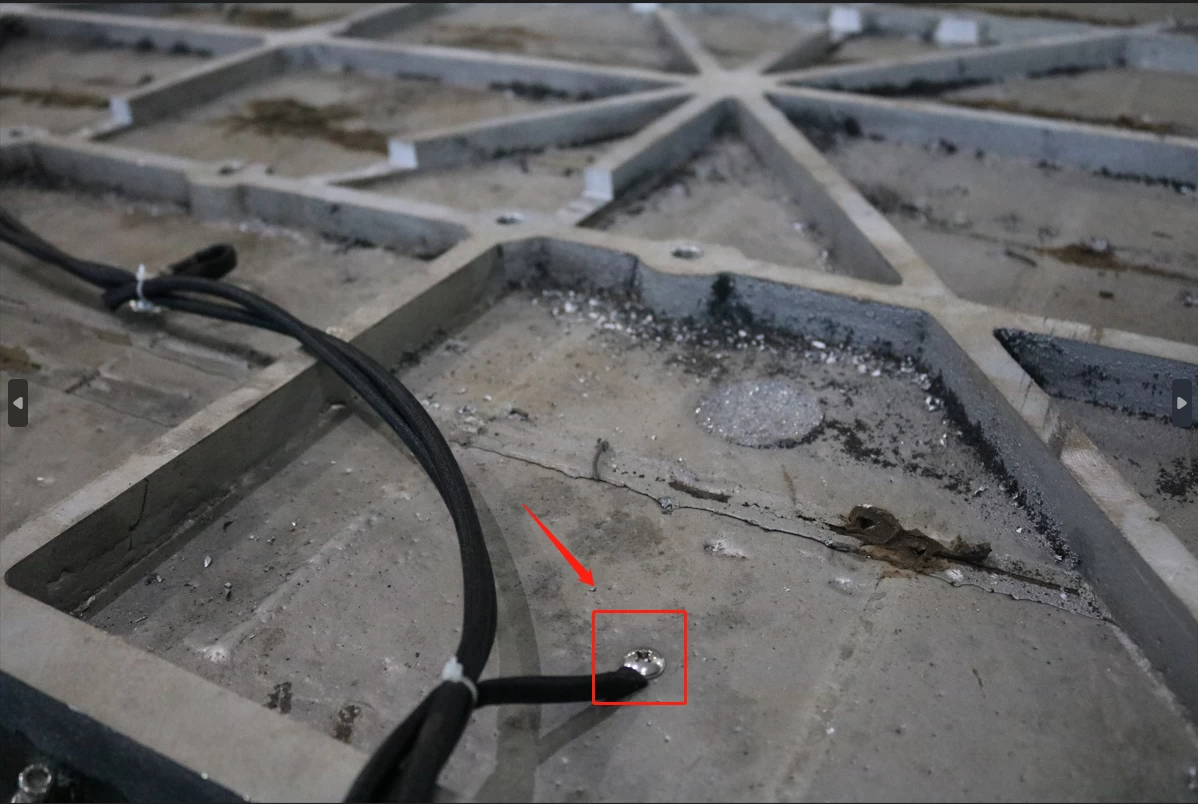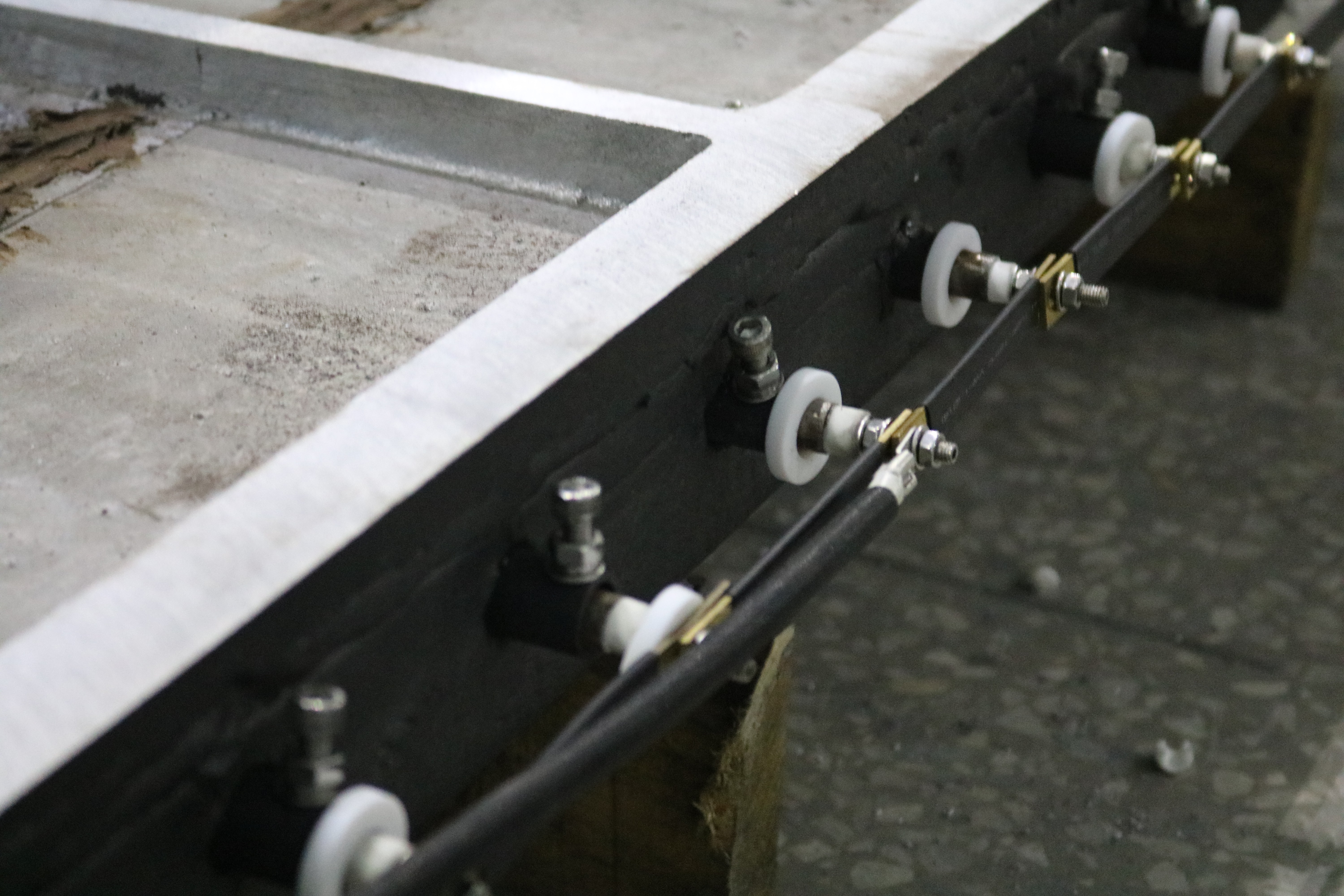 4. Easily replicate exact pressure and Air Pressure Adjustable
The pneumatic operation means that you can easily replicate exact pressure with every press cycle, resulting in improved efficiency. The air pressure can be adjustable to get the perfect transfer effect.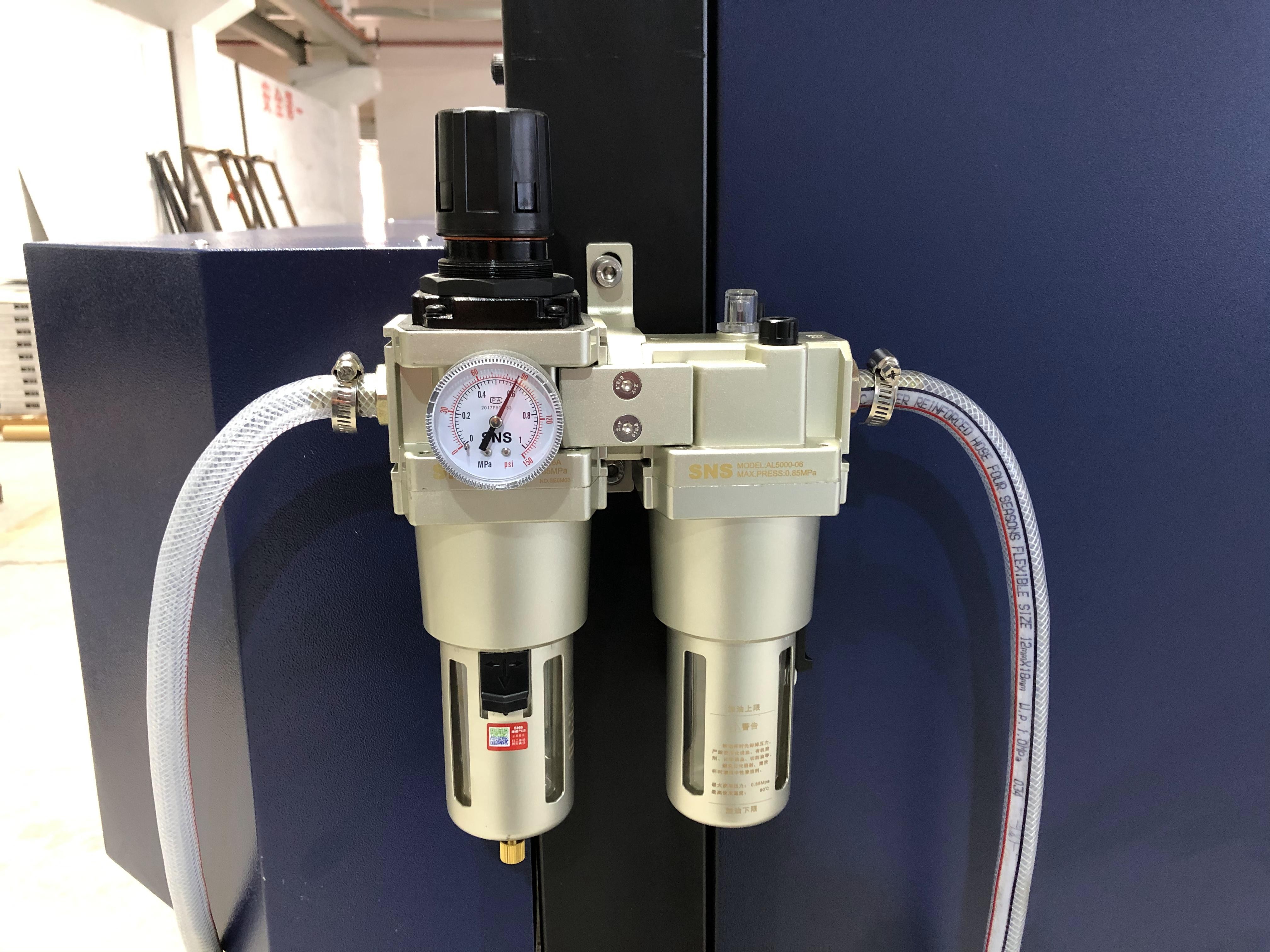 XSTM Features:
♦ Two working tables at one side
♦ Auto, Semi-auto and Manual, large format
♦ Plc digital touch screen
♦ Automatic Alarm
♦ Pluggable heat platens
♦ 2 years warranty on entire press
♦ Wooden Package
XSTM Specification:
♦ Machine Type: Automatic, Double Station
♦ Platen Size: 32"x40"/40"x48"/48"x68"/59"x98"
                   (80x100cm/ 100x120cm/120x170cm/150x250cm)
♦ Controller: PLC controller
♦ Printable Articles: Up to 177mm Thickness
♦ Air Compressor Required: Yes
♦ Voltage: 220V 1phase/ 220V 3phase/ 380V 3phase
♦ Power: 5.1KW/ 7.5KW/ 12KW/21KW
♦ Time Range: 0-999 sec.
♦ Maximum Temp: 225 C
♦ Temperature Accuracy: ±0.5%