Microtec Offers Versatile and Efficient Solution for Mug Printing
Sophia
Microtec team
2023-09-07 12:47:51
MPA-500B 5-in-1 Mug Press is one of our most popular mug press machine. This mug press is engineered with state-of-the-art technology, featuring 5 independent digital temperature controls. This innovation allows users to simultaneously press 5 different mugs with precision and ease.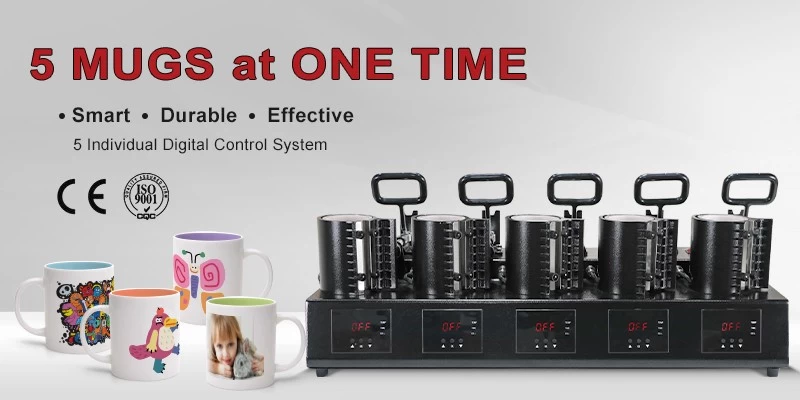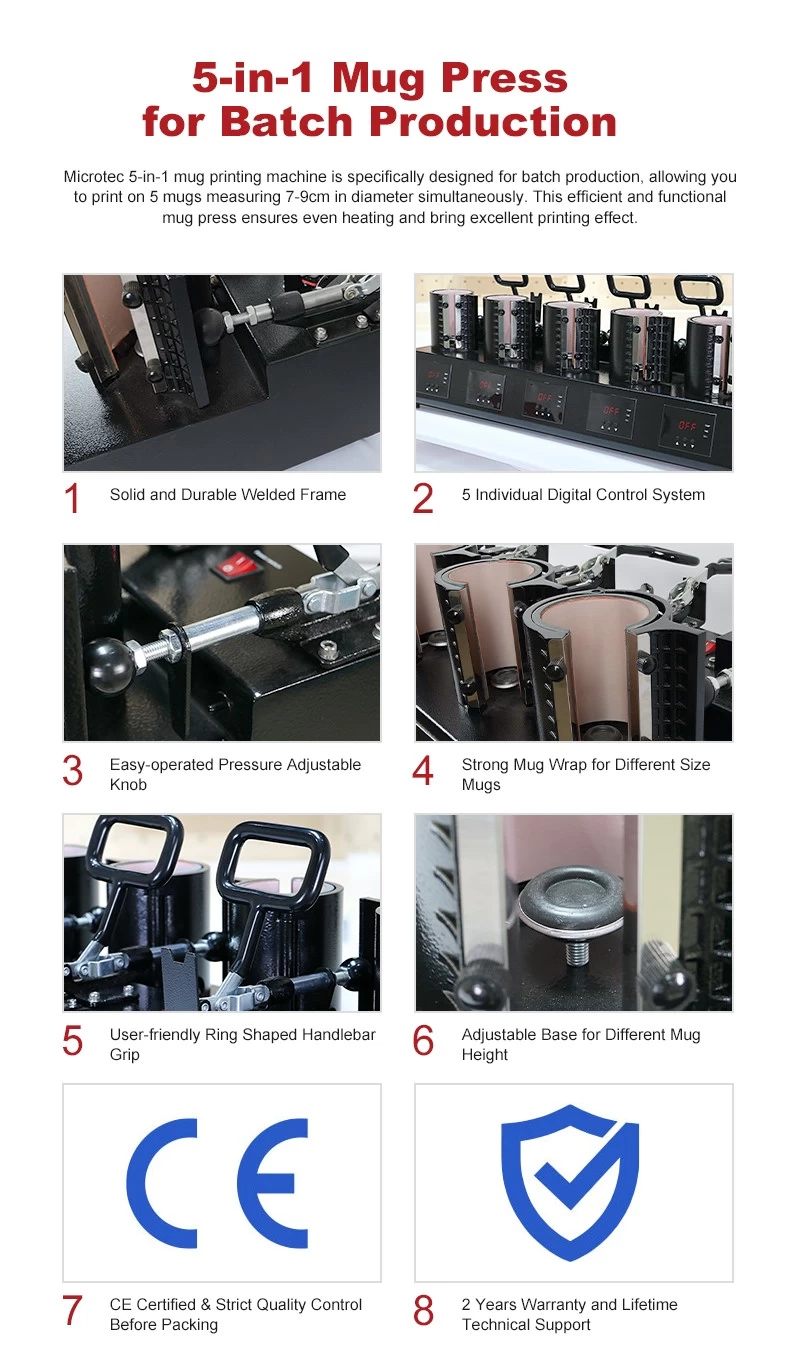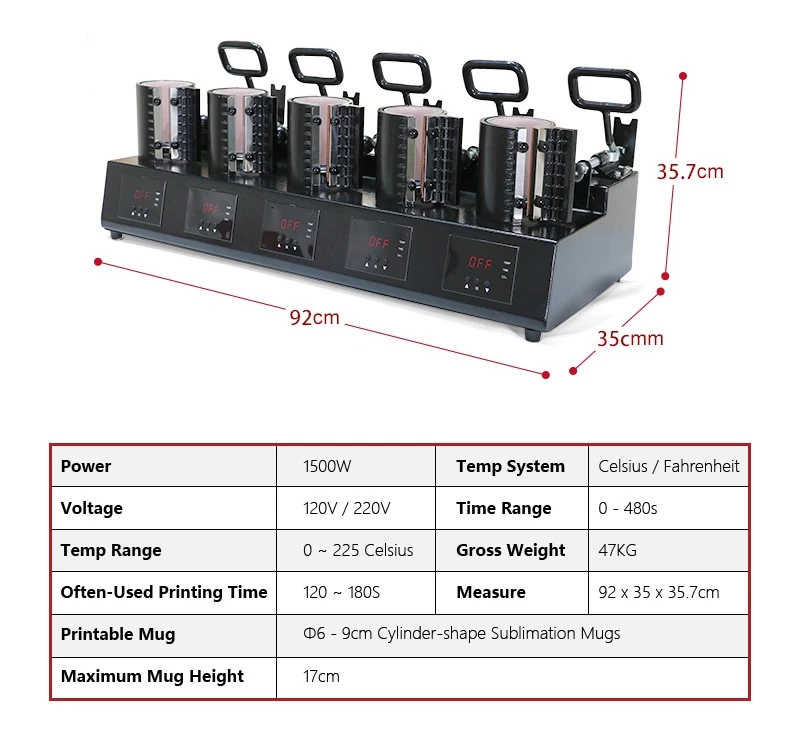 Unparalleled Efficiency
One of the standout features of this 5-in-1 mug press is its ability to handle multiple mugs at once, significantly boosting production efficiency. Whether you're running a business or simply enjoying a creative hobby, this efficiency translates to time saved and more customized mugs produced.
Versatile Applications
The 5-in-1 Mug Press caters to a wide range of applications. From personalized gifts for special occasions to promotional items for businesses, the possibilities are endless. Its compatibility with various mug sizes and materials ensures that your creative options remain boundless.
User-Friendly Design
At Microtec, we prioritize user experience, and our 5-in-1 mug press is no exception. The digital controls are intuitive and user-friendly, making it accessible to both beginners and experienced heat press operators. Achieve professional results with ease, thanks to precise temperature control and even heat distribution.
A Sustainable Choice
We are committed to sustainability, and our 5-in-1 Mug Press is designed with durability in mind. Built to withstand frequent use, it minimizes waste associated with less robust equipment, reflecting our dedication to eco-conscious manufacturing.
Cost-Effective Solutions
For businesses looking to expand their mug printing capabilities, our 5-in-1 Mug Press offers a cost-effective solution. No need to invest in separate machines for different mug sizes or styles; this versatile press covers it all.
We invite you to explore the endless possibilities of the 5-in-1 Mug Press. Elevate your mug printing game, increase efficiency, and unlock new creative horizons. 
Visit www.heatpress.cn to learn more about our 5-in-1 Mug Press and how it can benefit your business or creative endeavors. Stay tuned for more exciting developments from Microtec as we continue to push the boundaries of heat press technology.
For inquiries and further information, please contact: sales@szmicrotec.com