Looking to Customize and Brand Heat Press Machines?
Sophia
Microtec team
2023-09-18 15:08:22
Microtec's OEM and ODM capabilities are a testament to the company's expertise and versatility in the heat press industry. With over 23 years of experience and a strong focus on research, development, and innovation, Microtec has become a trusted partner for businesses looking to customize and brand heat press machines to their specifications.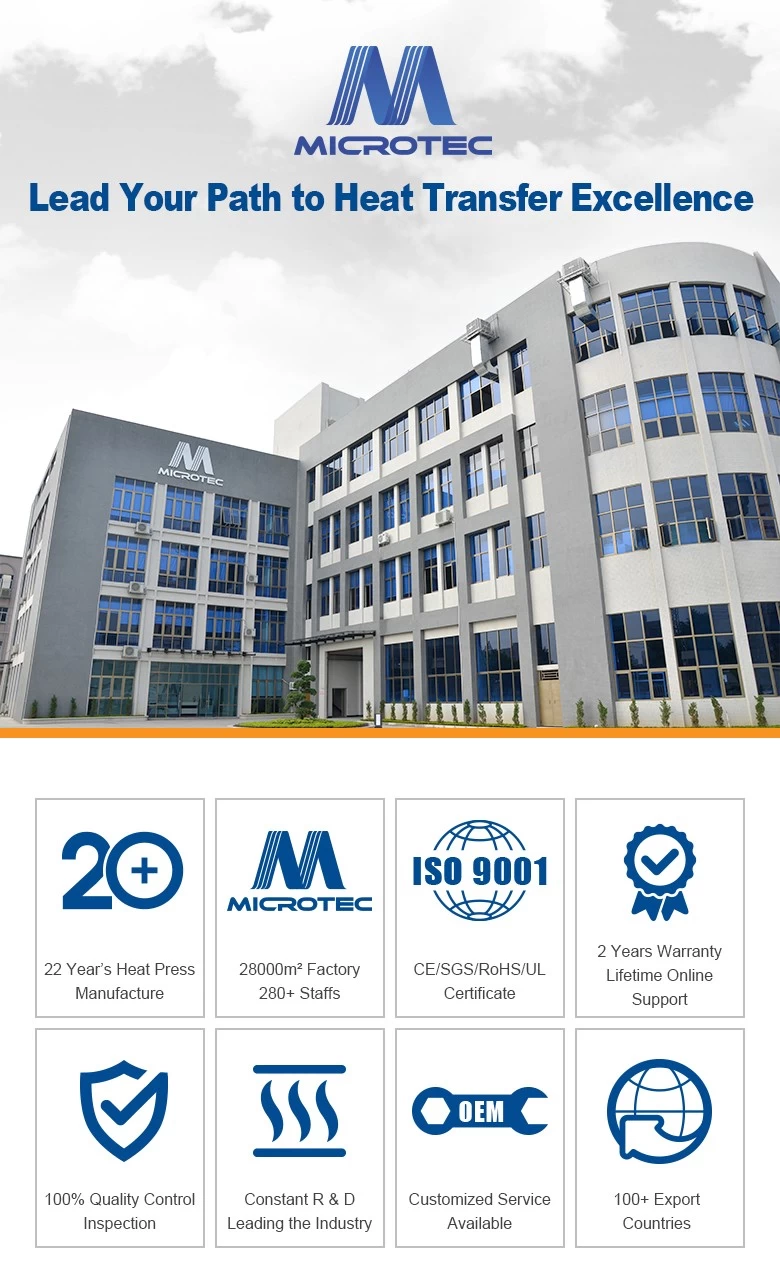 Customization Expertise: Microtec excels in customizing heat press machines to meet the specific needs and branding requirements of its clients. Whether it's modifying the design, size, or functionality of a heat press, Microtec has the technical know-how to deliver tailored solutions.
Quality Assurance: Despite customization, Microtec maintains a commitment to quality and reliability. The company ensures that the customized machines adhere to industry standards and perform flawlessly, giving clients confidence in the final product.
Design Capabilities: For clients who have a unique vision for a heat press machine, Microtec's ODM services come into play. The company can take a client's concept and turn it into a fully functional, market-ready product. This includes design, prototyping, and manufacturing.
Manufacturing Capacity: Microtec's vast factory space of over 28,000 square meters and a skilled workforce of more than 280 employees provide the infrastructure needed for efficient OEM and ODM production. This extensive capacity allows for the production of a wide range of customized products.
Dedicated Workshops: Microtec's specialized workshops for Heat Press Machines, DTF Printers, and UV Printers ensure that each product category receives the attention it deserves during the customization process. This specialization contributes to the precision and quality of the final products.
Unrivaled Customer Support: Microtec is known not only for its products but also for its exceptional customer support. Clients benefit from the company's guidance throughout the OEM and ODM processes, from initial concept discussions to post-sale support.
In summary, Microtec's OEM and ODM capabilities showcase its adaptability and commitment to providing tailored solutions in the heat press industry. Whether you need a customized version of an existing product or an entirely new design, Microtec has the experience, resources, and dedication to bring your vision to life while ensuring the highest quality and reliability.