Microtec MAX-CAP2 Cap Press with Top and Bottom Heat Platen
Candice
Microtec team
2023-05-04 16:01:19
Product Overview
Are you looking for one hat press that is perfect for various sizes and kinds of caps printing with only one heat platen? Microtec MAX-CAP2 cap press with top and bottom Heat platen is designed especially to meet your request. This hap press with dual heat platen is excellent for scorch free & crease free hat printing. This heat press model will surely help you to increase business sales.
► Scorch free
► Crease free
► Ideal for printing of various sizes and types of caps
► The upper and bottom is controller independently for accurate printing application
► Dual silicon mats are included for thick item printing
Product features
Upper and bottom heat platen
With the unique design for dual heat platen, Microtec MAX-CAP2 Cap Press can provide equal pressure on the entire hat, thus the adhesion with scorch & crease free can be fully guaranteed. No matter what type & thickness your caps have, this special designed hat press with top and bottom heat platen can adapts to them very perfectly.
Unique bottom heat platen makes any badges, patch and transfers printable
The bottom heat platen is specially designed for various types of dimensional hat graphics printing including the leather badges & patches. The 2 duel silicon mats are included for item printing application with different thickness
Two independent digital controllers perfect for accurate heating application
The digital controllers shows temperature and digital time for your heating press process. And they control the top and bottom heat independently and makes the printing application more accurate and largely increase your production efficiently.
Product Gallery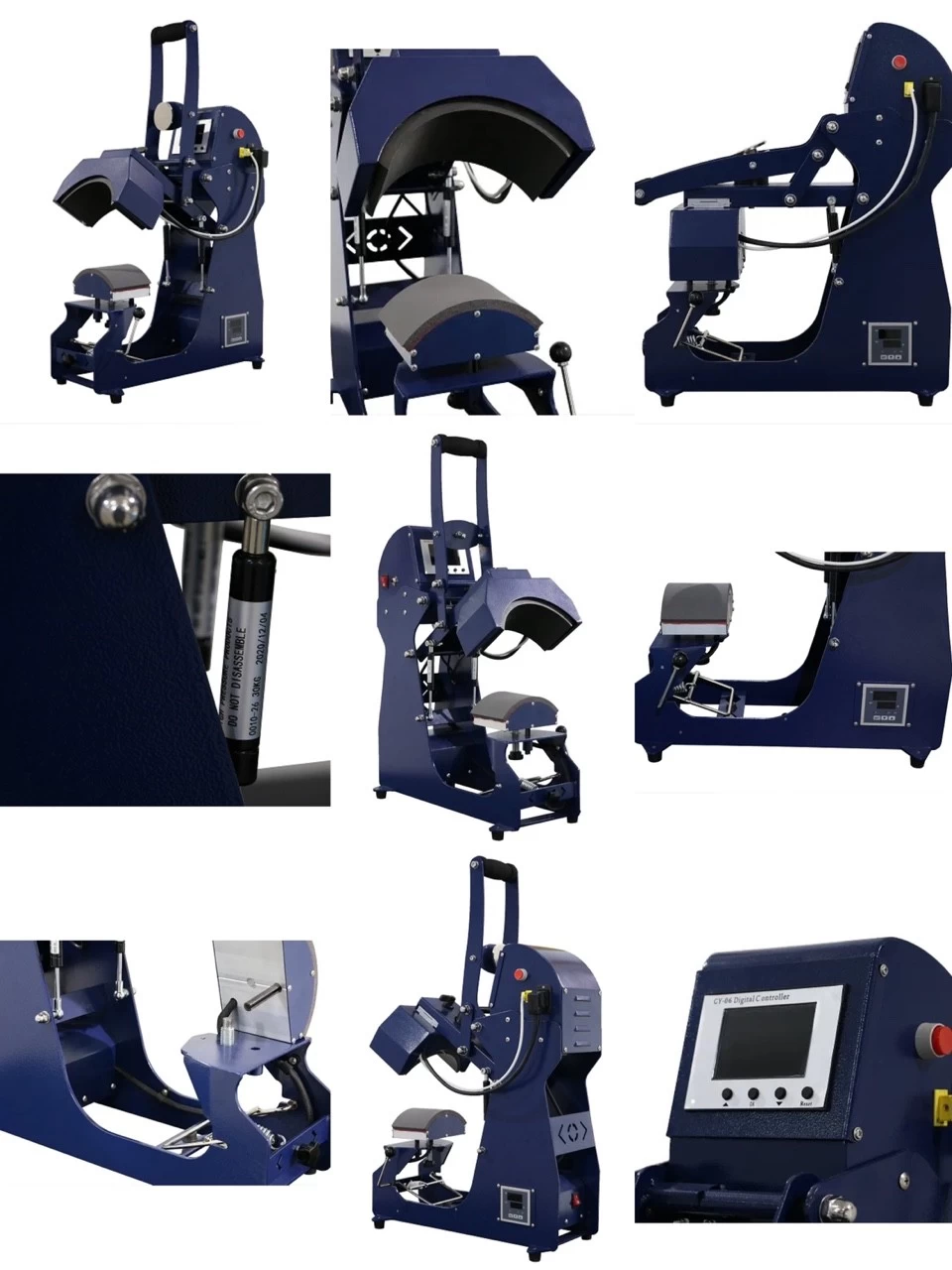 Technical Specification
Model No.

 MAX-CAP2

 Machine Type

 Auto Release, for Caps

 Platen Size

102*161.5mm

 Controller

 GY-06 Digital Time & Temp. Control &

NTTE-2421WR-1 Digital Time & Temp. Control

Under Plate

Non-Exchangeable

Gas Spring Control

Yes

 Time Range

 0-999 Sec.

 Maximum Temp

 225 C

 Temperature Accuracy

 ±5℃

 Packing Size

 65*31.5*70cm

Gross/ Net weight

28KG/24KG
Product Video