Lanyard Heat Press LZP-40 & New Feeding Device for Lanyards
Have you been looking for a feeding device for lanyard heat press?
Do you want to find some new products be your breaking point for 2018?
Here we present you Microtec lanyard heat press machine with the newest lanyard feeding device.
The lanyard heat press LZP-40 can always catch the customers' focus since it was officially open sell. It's specially designed for lanyard printing and pants printing. With two strong pressure bars, lanyard heat press distributes even heat and pressure, to ensure the best transfer result at center and 4 corners. You can also use this heat press for transferring sublimation phone cases, mouse pads, baby bibs etc for higher efficiency with such large size heat platen. More production ability with lower cost.
Let's show you how to work with the lanyard feeding device and heat press LZP-40!
Check below video and find out.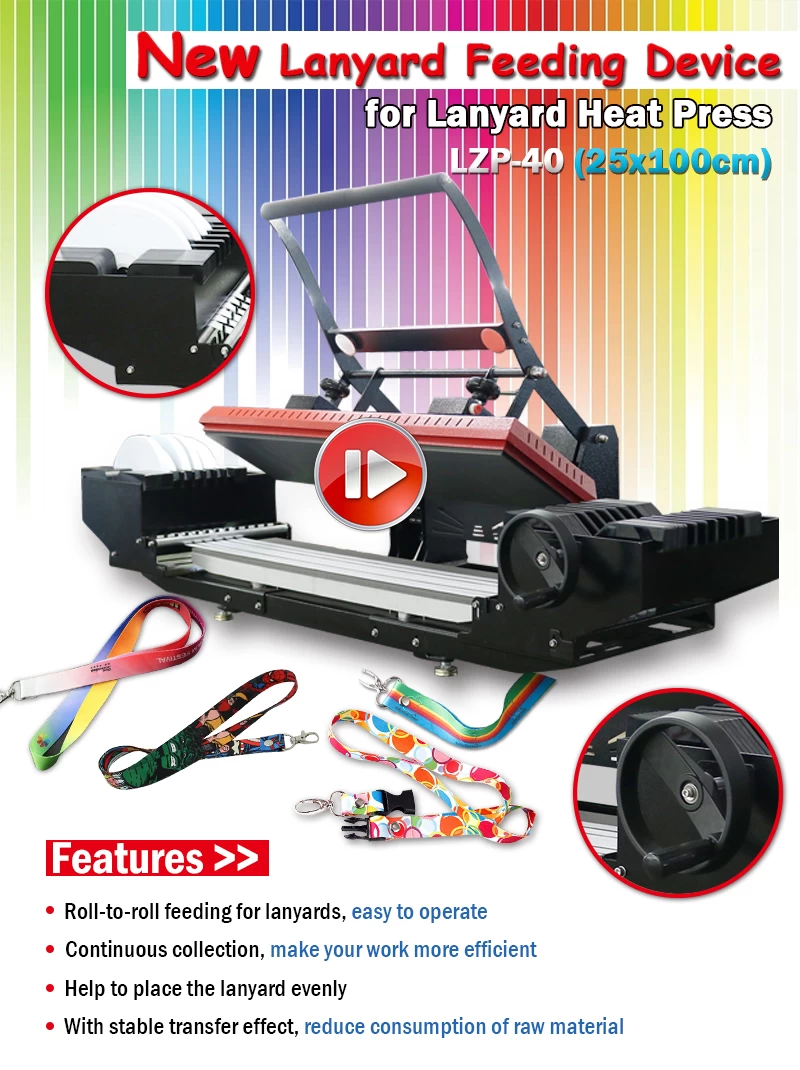 Warranty:
*Free lifetime technical support on all heat presses.
*Two-years warranty on entire press.
*Five-year warranty on heat platen.
Please feel free to contact us at sales@szmicrotec.com if any demands.
Website:

www.microtecgroup.com