What's DTF? What's the advantages of DTF printing compared with sublimation printing?
Sophia
2023-04-25 15:13:40
DTF (Direct-to-Film) printing is a printing method where the ink is directly printed onto a special film that is then transferred onto the substrate using heat and pressure. The DTF film has a special coating that enables the ink to adhere to it, resulting in a high-quality print.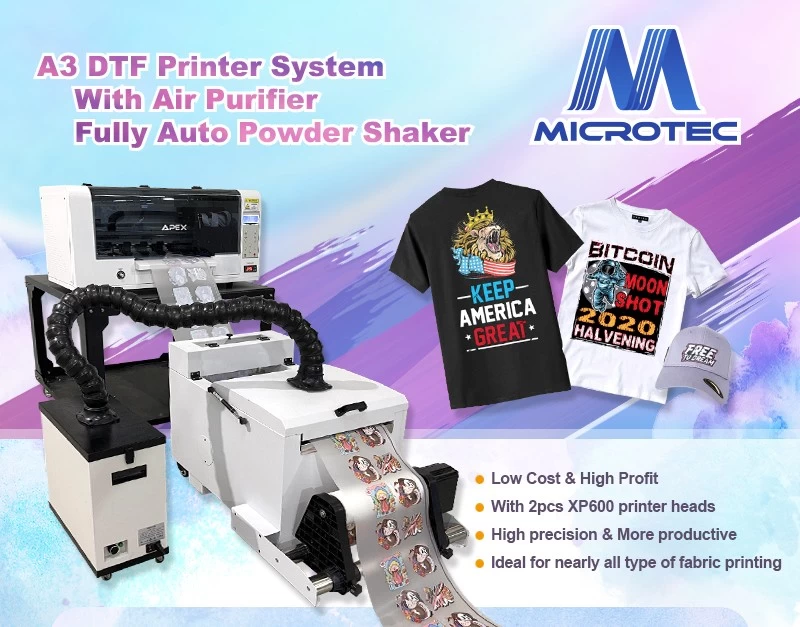 Compared to sublimation transfer printing, DTF printing has several advantages:
1. DTF printing can be done on a wider range of materials, including cotton, polyester, and blends, whereas sublimation transfer printing can only be done on polyester or materials coated with a polyester layer.
2. DTF printing is more cost-effective than sublimation transfer printing because it doesn't require the use of a special coating or transfer paper.
3. DTF printing produces more vibrant and detailed prints than sublimation transfer printing because the ink is directly printed onto the film and then transferred to the substrate, resulting in a higher level of detail and color accuracy.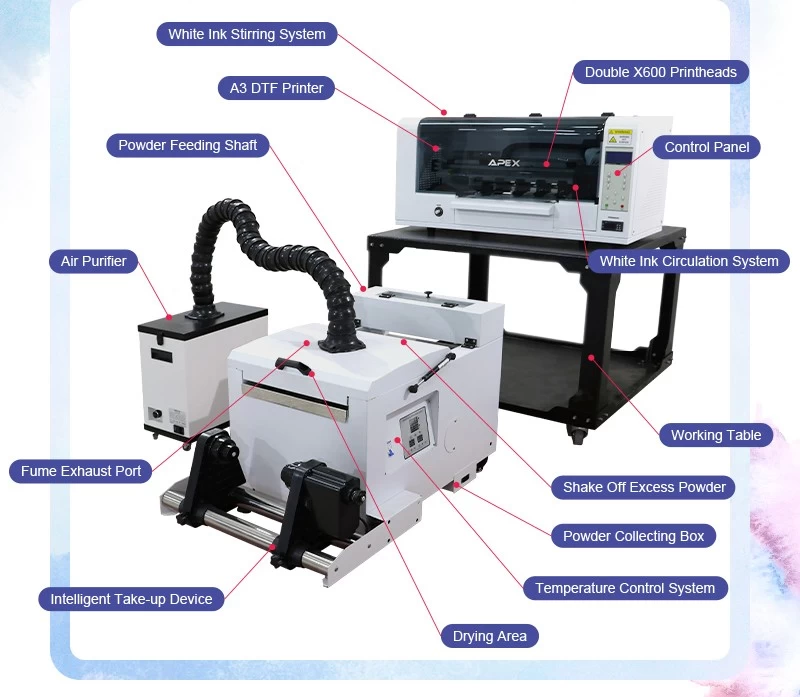 The application of DTF transfer printing is broad and can be used for printing on various items, including t-shirts, sweatshirts, hoodies, tote bags, and more. DTF transfer printing is especially useful for small businesses and start-ups that need to produce custom prints quickly and at a low cost. It is also suitable for printing on items that require frequent washing or heavy use, such as sportswear and workwear. Additionally, DTF transfer printing is an excellent option for printing small orders, making it ideal for personalized gifts, event merchandise, and more.