The Newest TC Auto Open Heat Press Machine with Double Station
Are you looking for a high efficiency machine with high pressure and double station?The Newest TC-15A/20A, TC-B may suit you the best, it is an auto open high pressure with double station heat press machine, it is assembled with GY-06 Digital Temperature & Time Control Automatic Alarm. With customers request, we develop the C-15A/20A, TC-B to meet their needs. It also has a top protective cover protects you well from heat. Left & right slider base plate and auto open design. It is ideal for heat applying transfers to T-shirt, jackets, mouse pad, tiles and more. With double station, it can save your time and improve your efficiency.
Features of TC-15A/20A, TC-B :
Auto Open
GY-06 Digital Time & Temp. Control
High pressure& Efficiency
Double Station
Left & Right Slider Under Plate
Anti-scald Protect Cover
Secondary Handle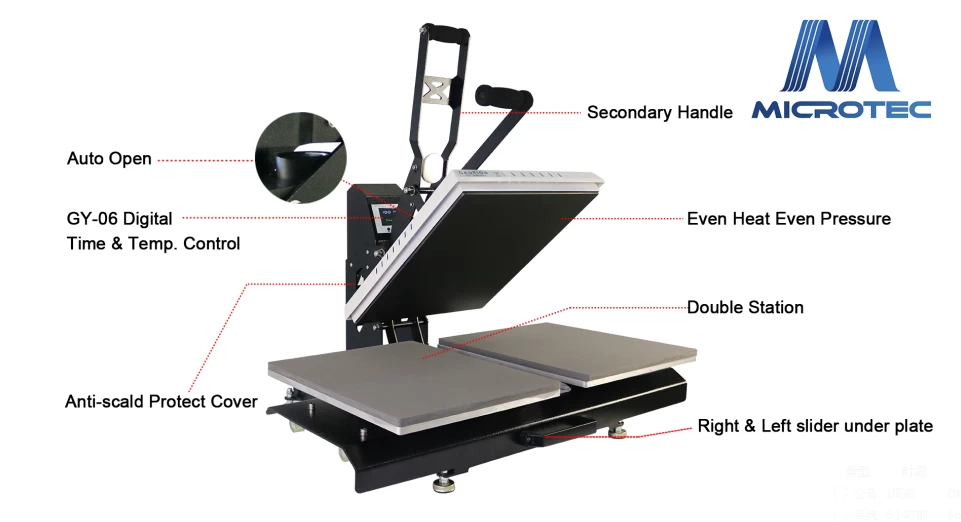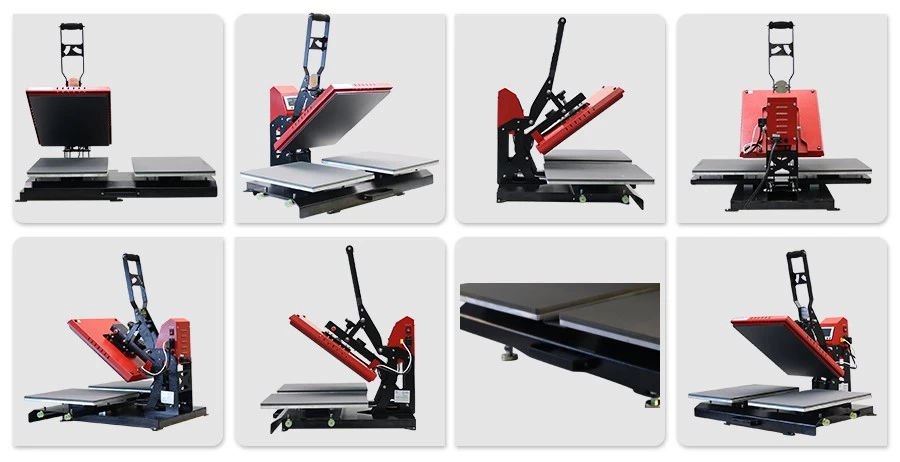 With Microtec's TC-15A/20A, TC-B at hand, you can make high profit return on your investment, below are the reasons:
▪ With high pressure, it can help you get good products with brilliant colors and sublimation effect
▪ With double station and High-efficiency, low energy consumption, fewer re-prints, can help you reduce labor costs
▪ With quality components, minimal maintenance required
▪ Auto open can achieve high processing speed, help you meet high productivity
Strict QC system:
Every machine will be tested and should be passed our QC, unless it couldn't be sent out. This helps a lot to reduce the cost and energy for quality complaint.
Support:
▪ CE approved
▪ Reliable quality
▪ One year warranty
▪ Lifelong technical support